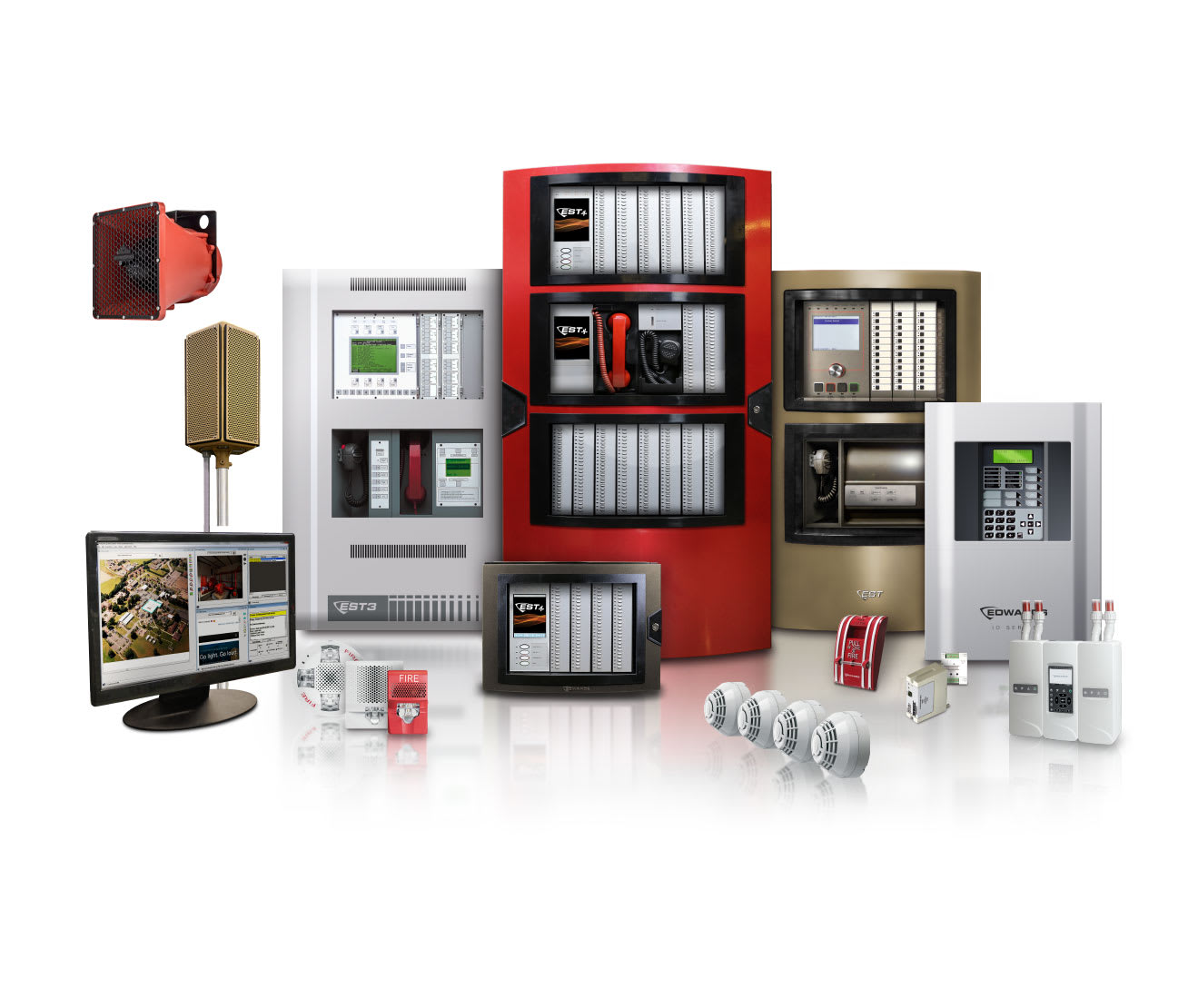 SAFEGUARDING PEOPLE AND PROPERTY
Since 1872 Edwards has led the way with innovative solutions that make commercial and public spaces safer. From economical conventional control panels to high-end life safety platforms--and even hybrid panels that offer both conventional and intelligent solutions--every Edwards panel gives you the power to create a system that's exactly right for your application.
LIFE SAFETY PANELS
Keep your facility safe and secure with systems that can be tailored to fit your exact demands.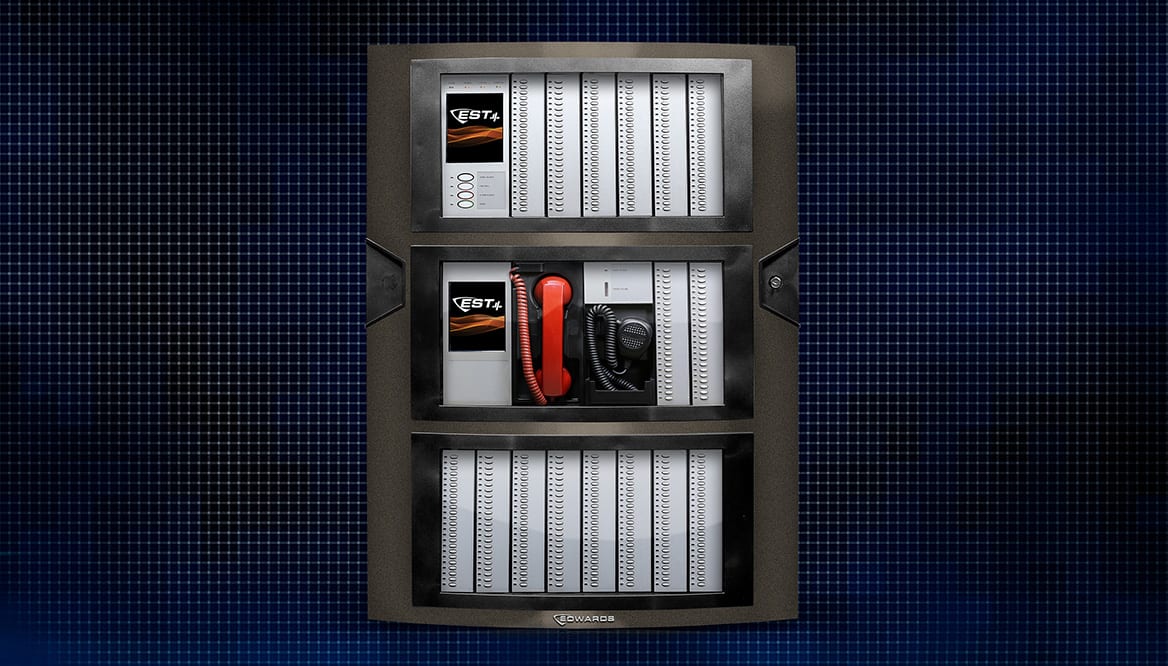 EST4
Featuring a new network architecture, the EST4 platform makes fire alarm, mass notification, and building integration easy to implement, quick to service, and secure in the face of today's cyber threats. The result is an emergency communications system equally suited to new and retrofit projects. Simply put, it's a platform that keeps property safe and steers people clear of danger.
LEARN MORE call_made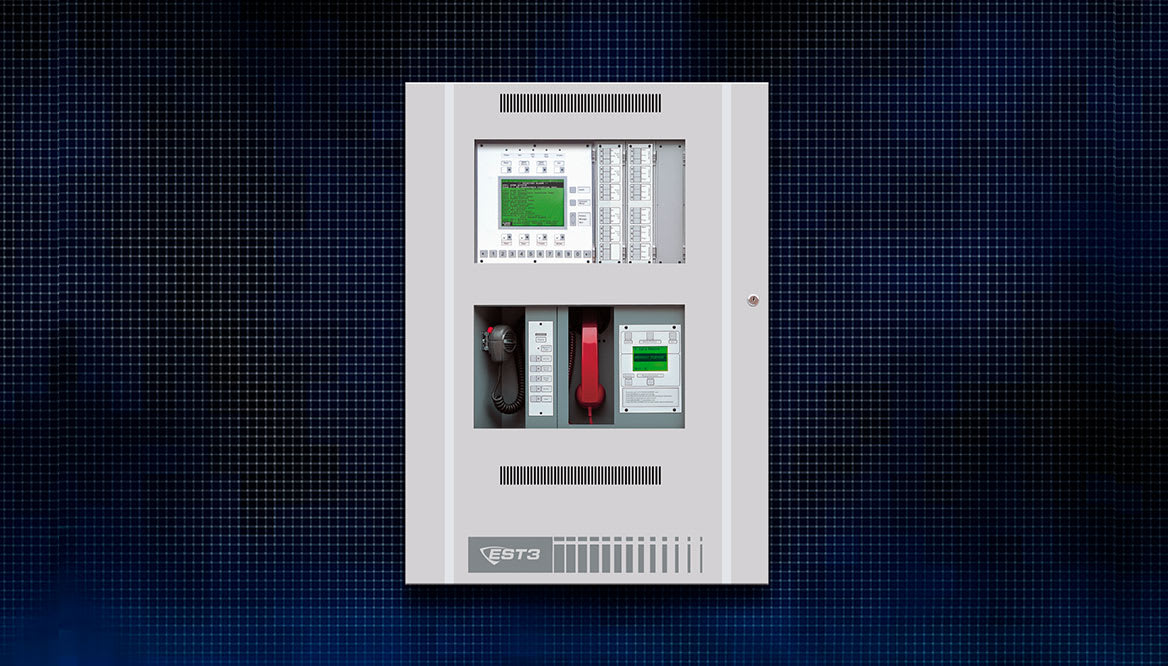 EST3
A groundbreaking control platform with a unique modular design, the EST3 has been optimized to meet the needs of a wide array of applications and to seamlessly integrate fire alarm, security, and mass notification functions. With multiplexed audio capabilities on board, as well as virtually unlimited networking options, the EST3 is a total life safety solution that can reduce costs and improve efficiency, facility-wide.
LEARN MORE call_made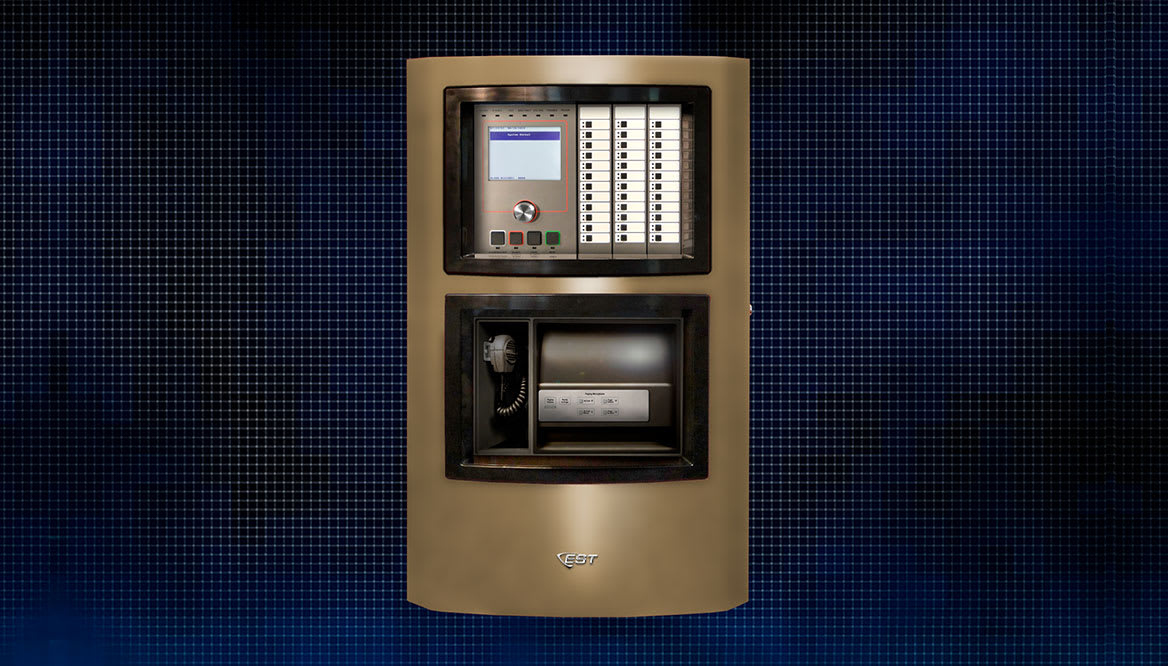 EST3X
EST3X has been optimized specifically for mid-sized to large applications. Equipped with the latest advances in computing technology, these high-performance panels are smarter, faster, and boast more versatile networking configurations and integrations than ever before. With multi-message displays, intuitive interfaces, and innovative controls, EST3X panels pair powerful protection with a high-quality user experience.
LEARN MORE call_made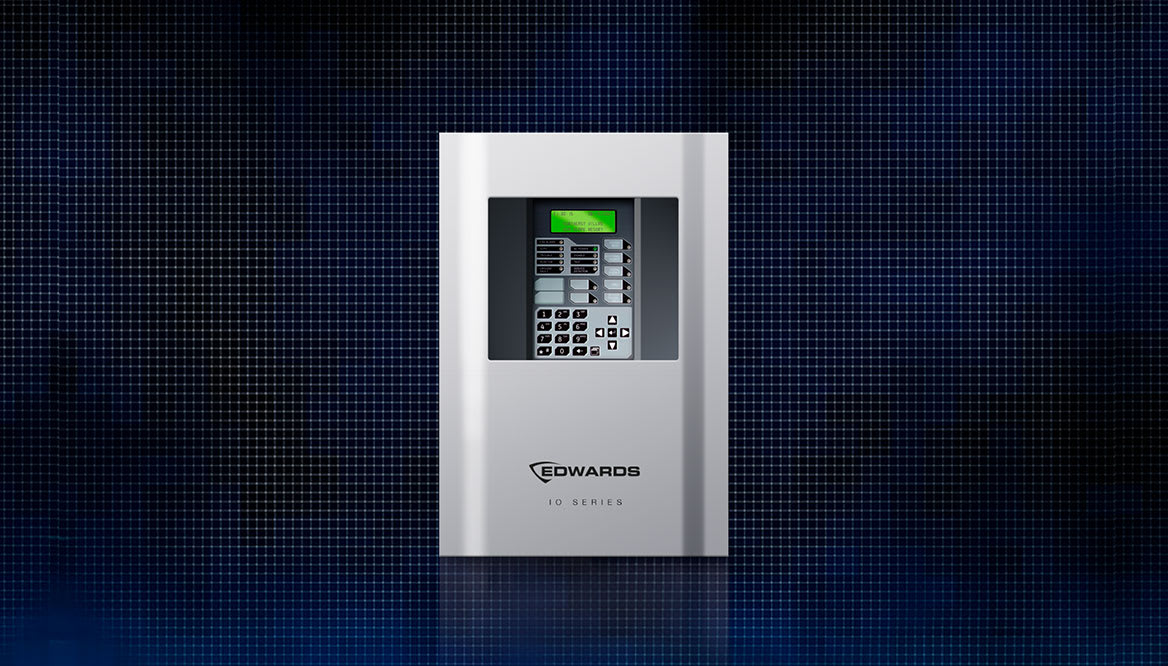 iO SERIES
The iO Series of life safety systems features the intelligence and engineering of much larger systems, optimized for small to mid-sized facilities. Setting the standard for small building life safety, iO panels offer a seamless user experience thanks to intelligent detection, electronic address, automatic device mapping, and an exclusive ESTMobile™ digital solution integration.
LEARN MORE call_made
EDWARDS EXCLUSIVES
Take a closer look at the exclusive features and benefits available with life safety systems from Edwards Fire Safety.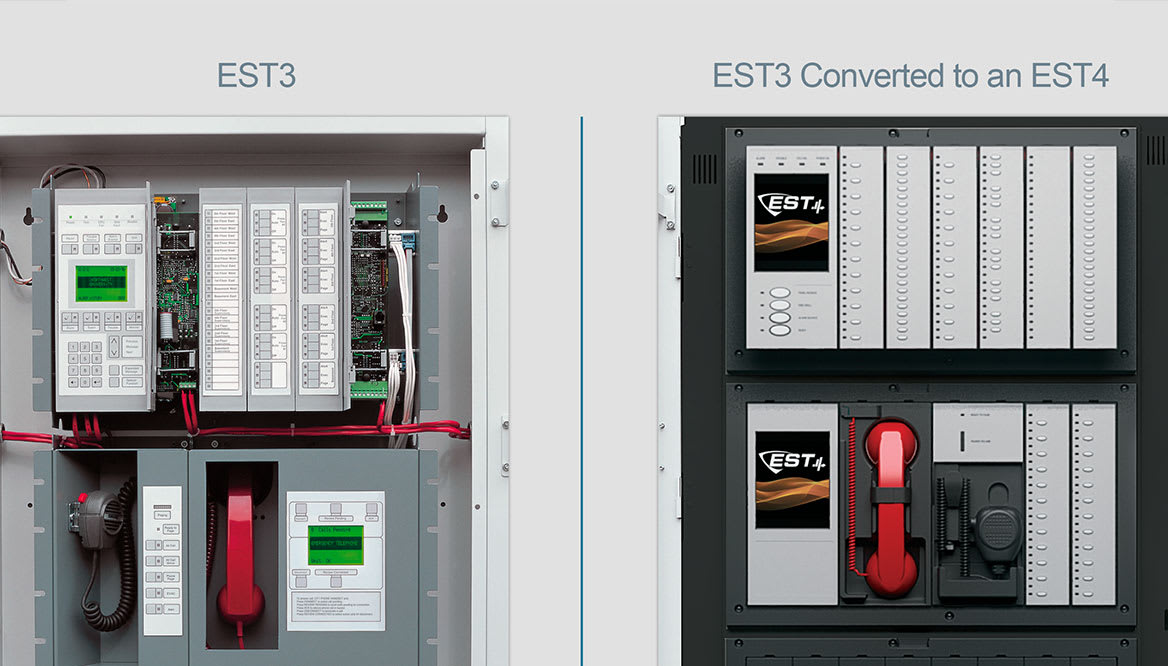 BACKWARDS COMPATIBLE
Quickly and easily upgrade from your existing EST3 system with cost-saving innovations from Edwards. The EST4 platform supports all Signature Series devices, modules and service tools, and Genesis notification appliances. Plus, existing network cabling is reusable.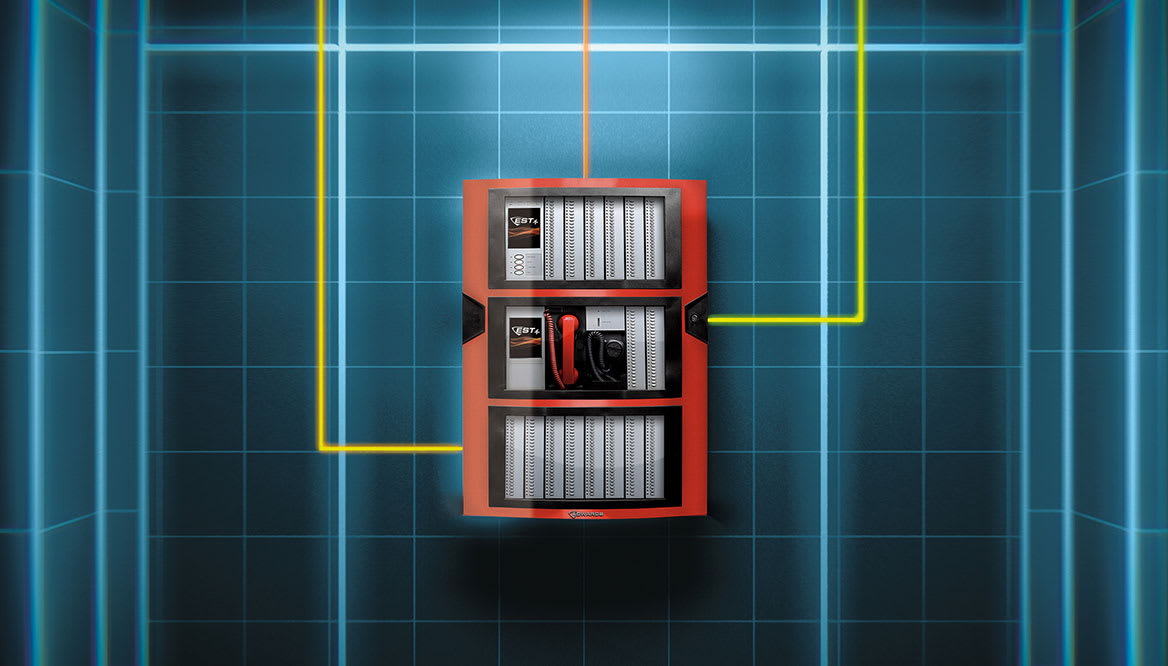 FLEXIBLE INSTALLATION
The EST4 platform's enhanced networking capabilities give installers more flexibility in where and how your system is installed, making it ideal for mid-to-large applications. EST4's self-configuring network even allows changes from copper to fiber with no system downtime. That means installation and servicing are quicker and more cost-effective.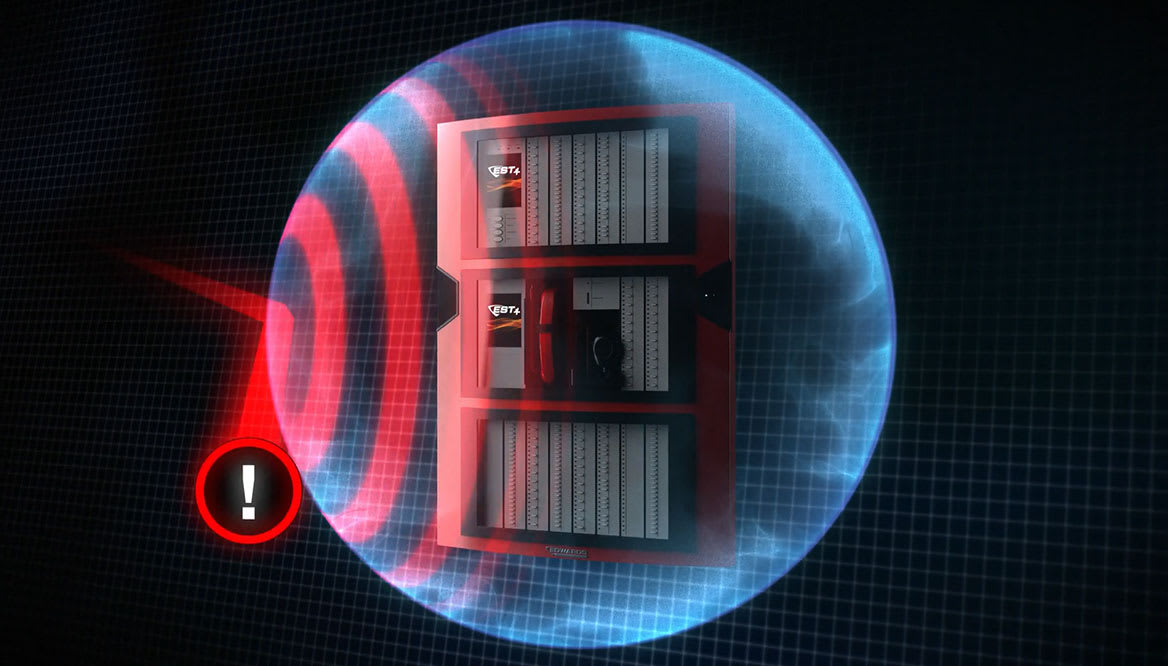 CYBER SECURE
Our intelligent systems have many benefits, like remote diagnostics and more effective emergency communication. But with any connectivity comes the risk of security breaches. EST4 is equipped with the ability to deploy proxy firewalls that effectively insulate the internal fire network from external cyber threats. It's just another way Edwards makes sure you're protected from every angle.
RELATED RESOURCES
Explore additional information to help you select the ideal system for your application.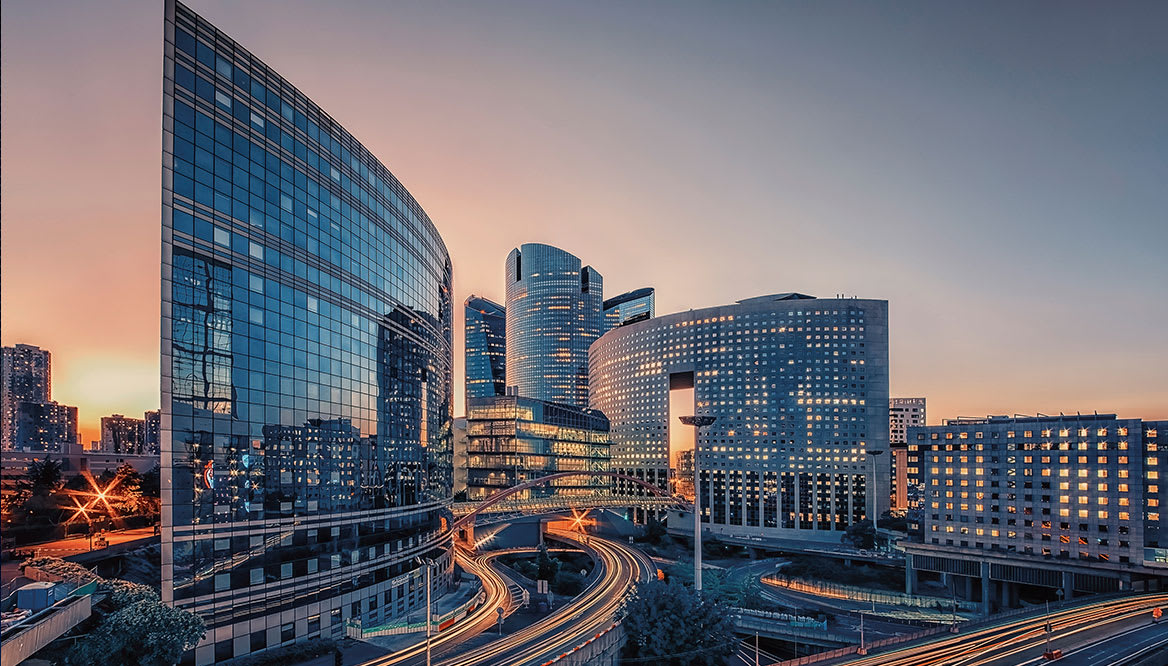 EST4 Fire & Life Safety Platform
This brochure introduces you to the EST4, the industry's most robust and thoughtfully crafted networked fire and life safety platform.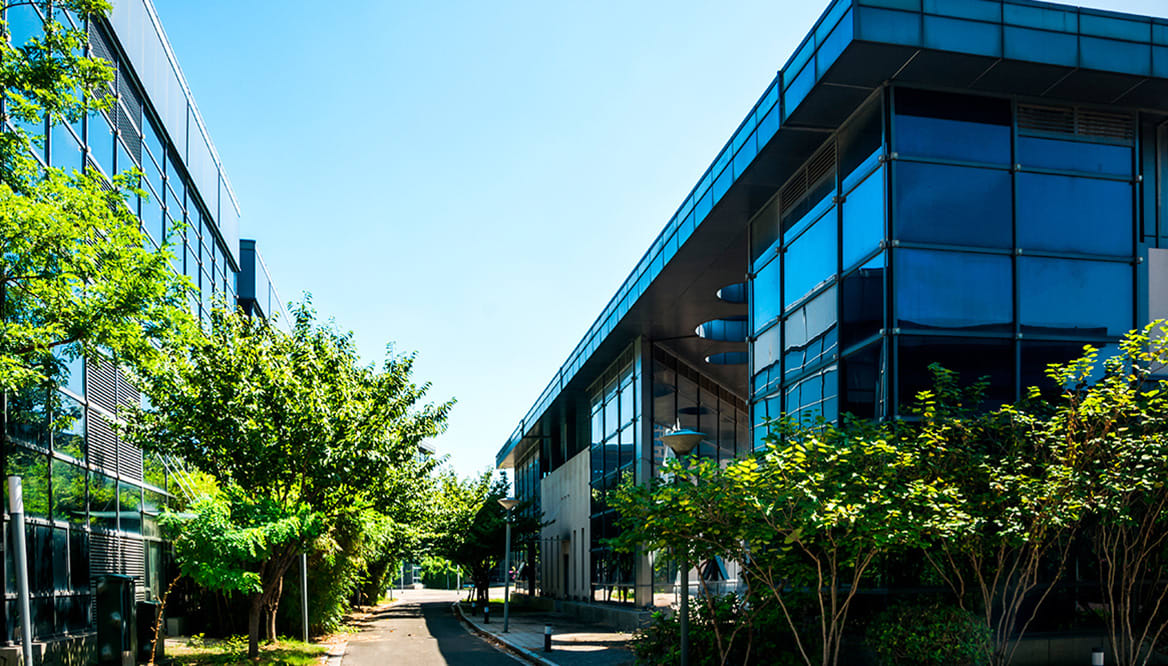 iO Life Safety System
Learn about new features and product updates to the iO series life safety system in this informative brochure.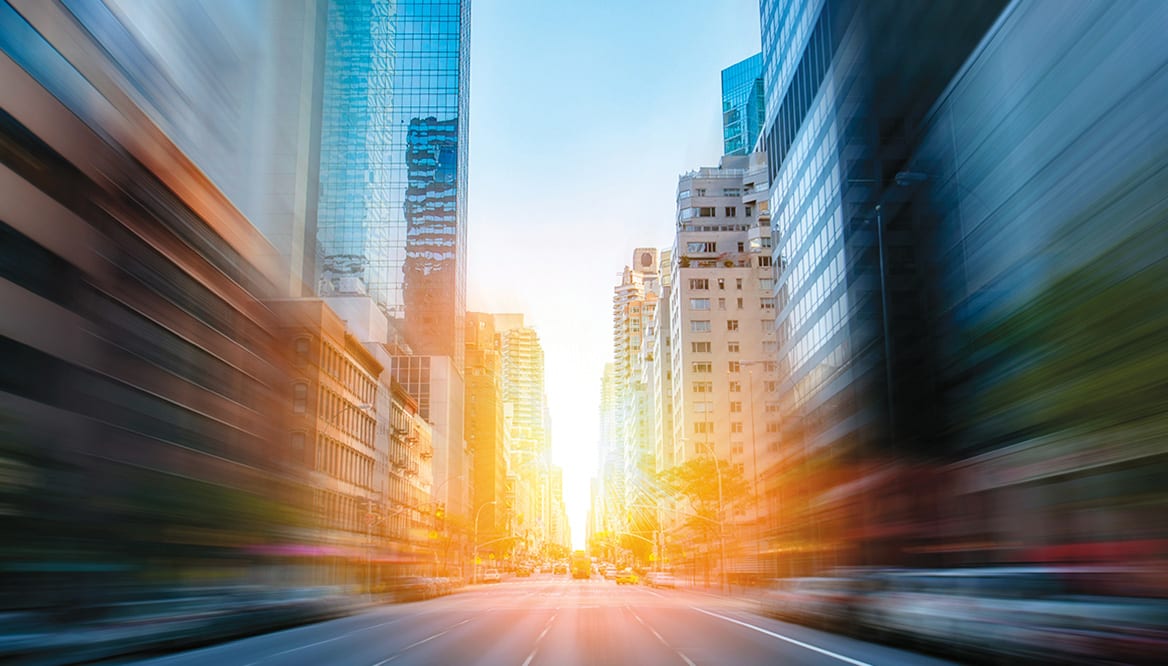 Fire Safety System Upgrades
Edwards products are intentionally designed with forward migration in mind, so when it's time to update your life safety system, the process is easy.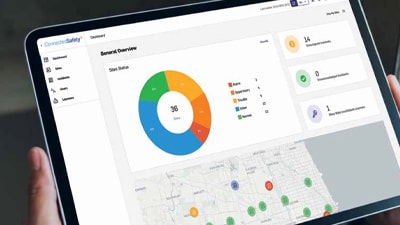 Edwards ConnectedSafety+
Edwards ConnectedSafety+ helps you more efficiently manage and maintain your fire system so that it can do its job: safeguarding people and property. Learn more in this informative brochure.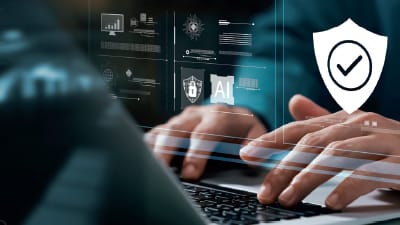 ConnectedSafety+ Cybersecurity
Edwards ConnectedSafety+ utilizes advanced cybersecuity protocols and processes to protect your data while it is in transit and at rest. Learn more in this informative brochure.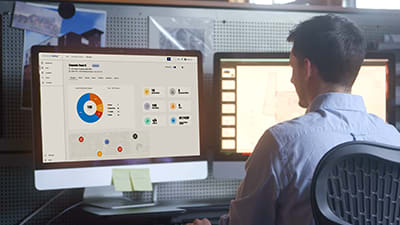 ConnectedSafety+ Overview
Discover how Edwards ConnectedSafety+ helps you more efficiently manage and maintain your fire system so that it can do its job: safeguarding people and property.