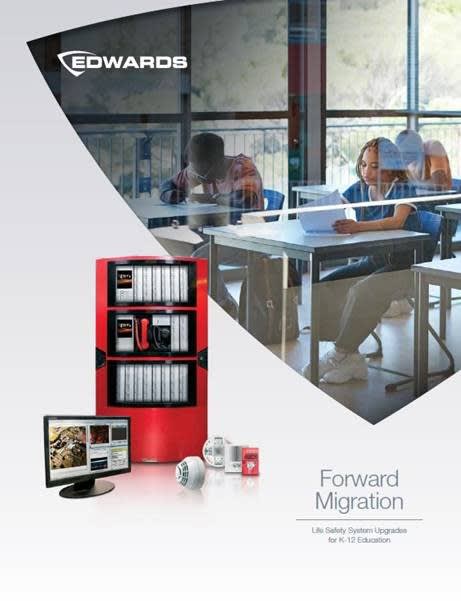 Forward Migration K-12 Education: Life safety systems upgrades.
Learn more about how schools are benefiting from upgrading to the latest Edwards life safety technology solutions.
Strategic Accounts Brochure
National and global strategies for the protection of people and property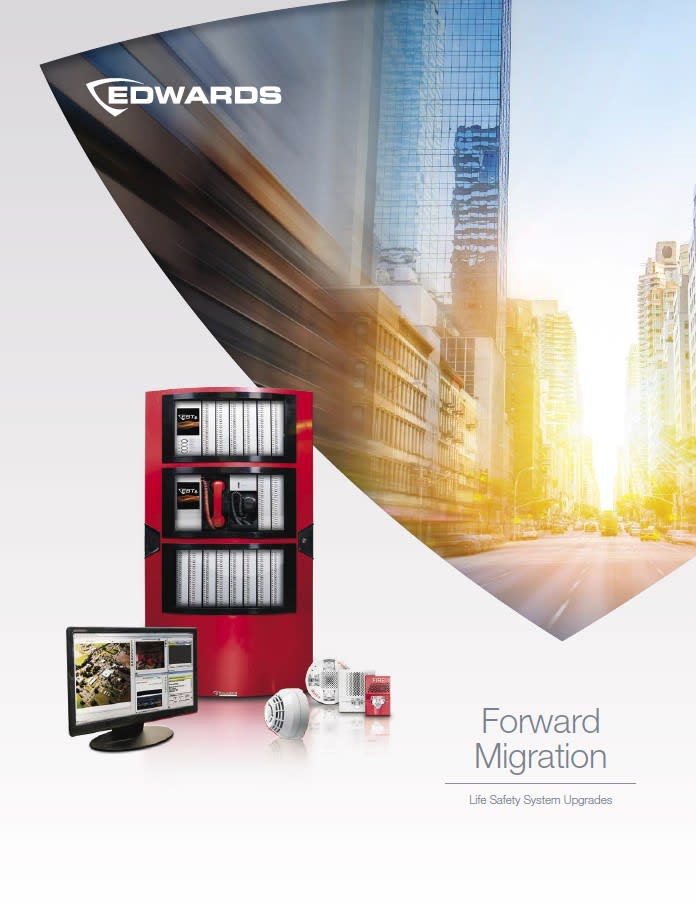 Forward Migration Brochure
Forward Migration: Life safety systems upgrades. Backwards compatibility is the way forward.
Partner Program Brochure
Exclusive benefits available to Edwards Partners.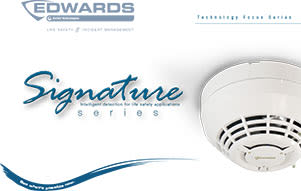 Signature Series Factbook
Signature Series detectors continually monitor the protected space with their on-board sensors, which are finely tuned to detect the characteristic properties of combustion. Detection data is gathered and run through sophisticated algorithms that track the sensor readings over time to known signatures of fires. Only when a match is found will an alarm condition occur. This means that a Signature Series detector can distinguish between a harmless puff of dust and a wisp of smoke; between hot, humid weather and a serious life safety condition.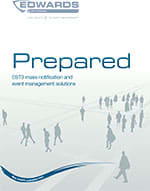 Mass Notification Brochure
Whether the emergency is a result of a natural disaster, environmental accident, workplace violence, or terrorist threat, response personnel must have a firm grasp of the situation. They must know what obstacles and dangers stand between building occupants and safety. EST3 with mass notification provides this critical information by leveraging the power behind Synergy-enabled™ applications. It offers response personnel the tools they need, not only to warn building occupants of imminent danger, but also to guide them to safety.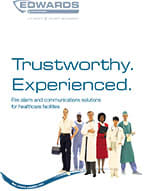 Healthcare Market Brochure
Every caregiver's first responsibility is to the safety and security of the lives with which they are entrusted. With powerful features and valuable options geared expressly for the healthcare industry, Edwards life safety systems ensure that your responsibilities are met, and your patients and staff are as safe and secure as they can be.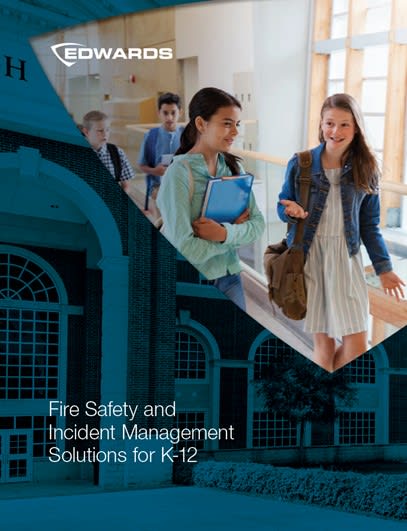 K-12 Education Life Safety Brochure
Confidence in Preparedness: Everyone in the school community needs to feel safe and secure entering their school building, now more than ever.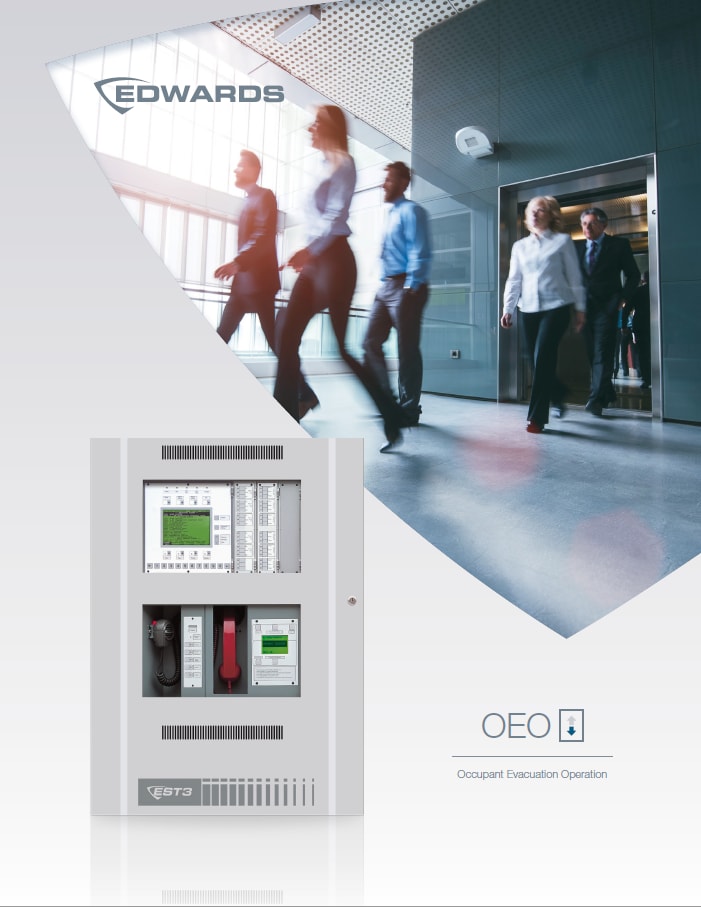 EST3 Occupant Evacuation Operation Brochure
An Edwards OEO system will deliver real-time audio and visual messages on each floor, indicating the status of their evacuation elevator.