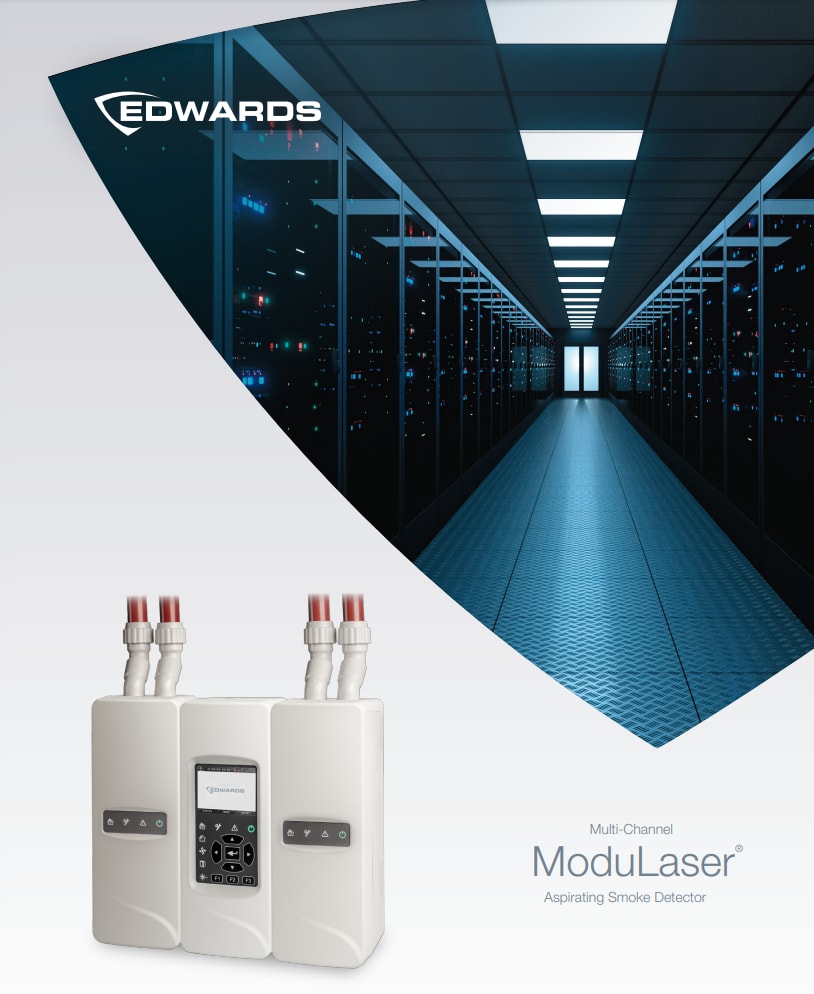 ModuLaser Aspirating Detectors
ModuLaser aspirating smoke detection systems can provide the flexibility in design and installation that your unique facility requires, while delivering ultimate usability, advanced information, and easy maintenance.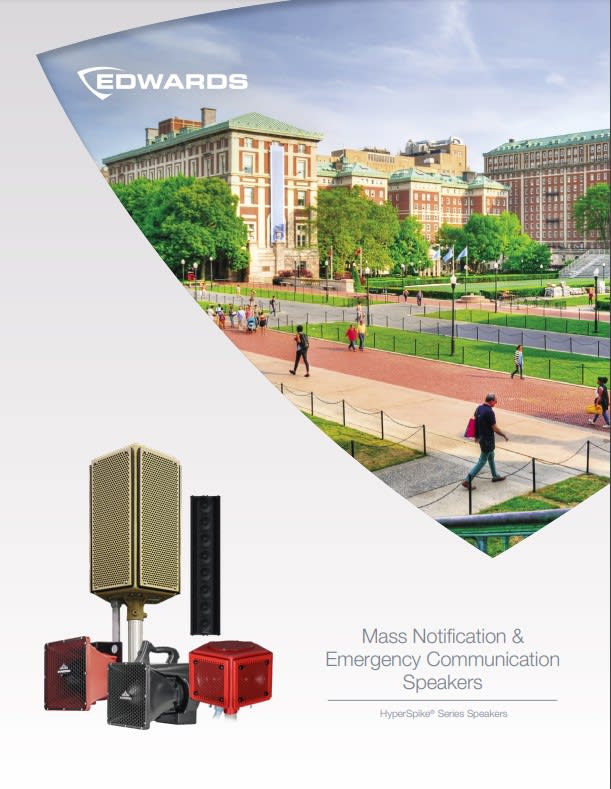 Mass Notification Brochure
Get better voice intelligibility with fewer speakers using HyperSpike® mass notification and emergency communication speakers from Edwards. As a solution for any application, you can rest assured that when crises strike, your messages will be heard loud and clear.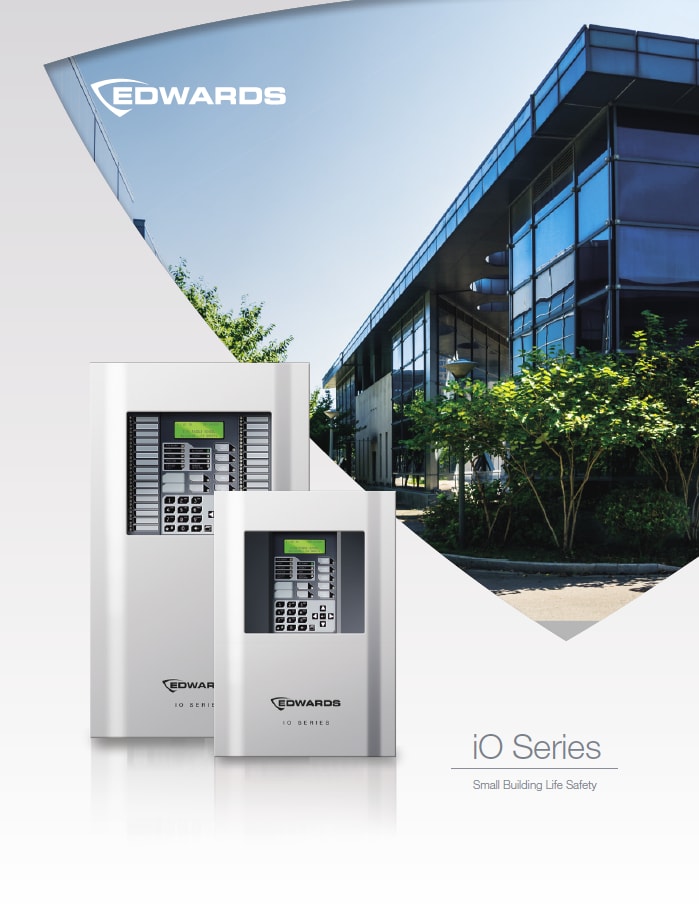 iO Series Brochure
iO Series represents a whole new standard for small building life safety, yet it builds on a long tradition of excellence. Drawing on some of the most innovative detection technologies ever developed, iO Series offers features and benefits reserved exclusively for large big budget systems – until now.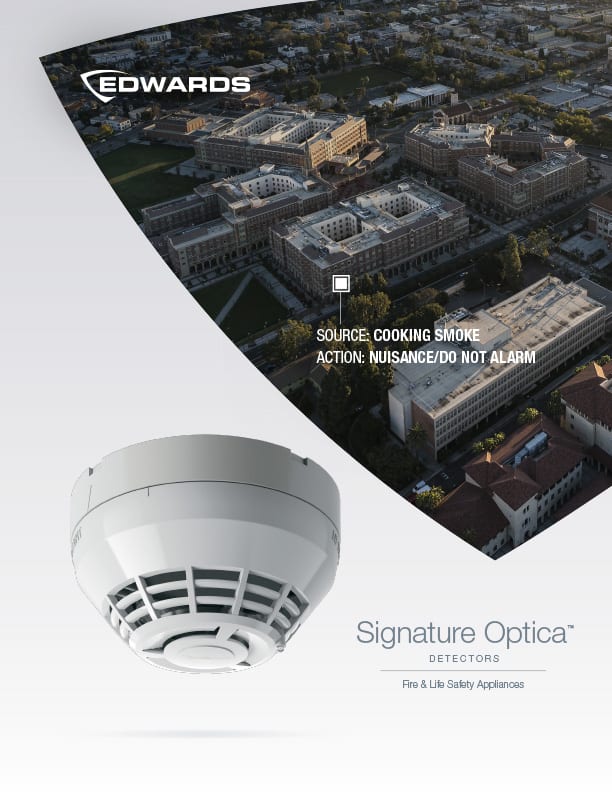 Signature Optica Detectors
The first system smoke detector that can differentiate between nuisance particles and serious threats, Signature Optica™ detectors from Edwards reduces false alarms and is already compliant with UL 268, 7th edition standards.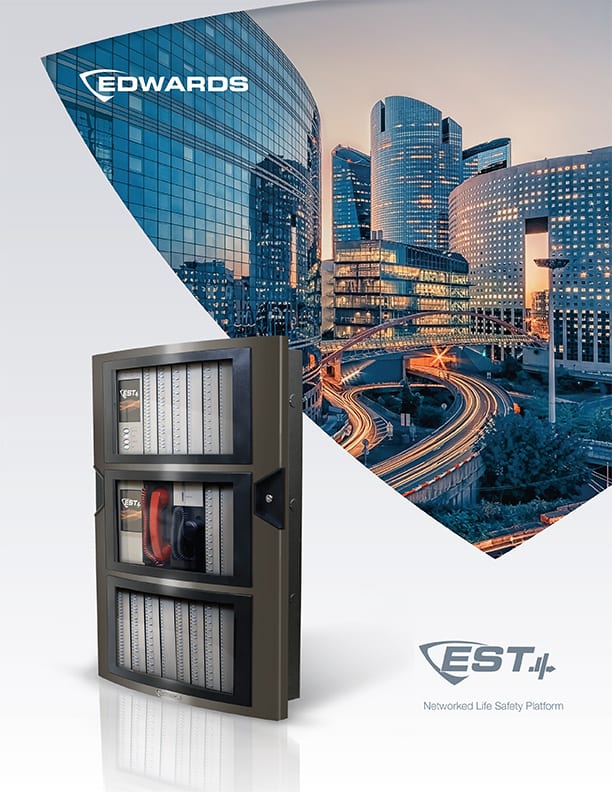 EST4 Brochure
EST4 represents a great leap forward in life safety capability, drawing on the strength and success of its predecessor – EST3 – to deliver the industry's most robust and thoughtfully crafted networked life safety platform. From the big picture to the small details, EST4 is engineered to make protection as flexible, efficient and user-friendly as possible.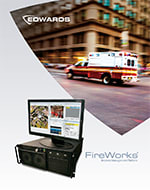 FireWorks Brochure
Large-scale security events are on the minds of the public more than ever before. Whatever the incident—fire, mass shooting, chemical disaster or domestic disturbance—FireWorks is ready to provide coordinated, timely communications during threats to public safety. Uniquely flexible and scalable, FireWorks functions as a single-seat monitoring and control system for stand-alone buildings and expansive campuses alike.
Genesis LED Notification Devices Brochure
The most energy-efficient notification appliances in their class, the Genesis™ LED family of horns, strobes and speakers employs patented electronics to deliver highly focused life safety solutions for new and retrofit projects.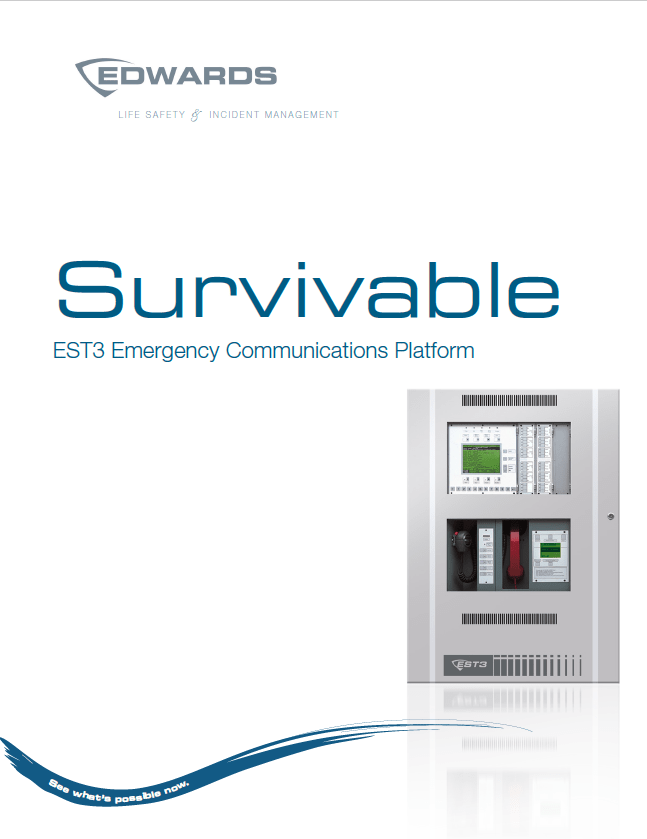 EST3 Brochure
EST3 is uniquely designed to meet the life safety needs of any size facility. The function of each panel is customized by using an extensive selection of plug and play local rail modules. With support for 64 nodes of up to 2,500 devices each, this network's multi-priority peer-to-peer token ring protocol delivers a fast alarm response time across any size network. Add to that the ability to network panels for an overall length in excess of 300,000 ft - that's nearly 60 miles - and you've got virtually unlimited networking options.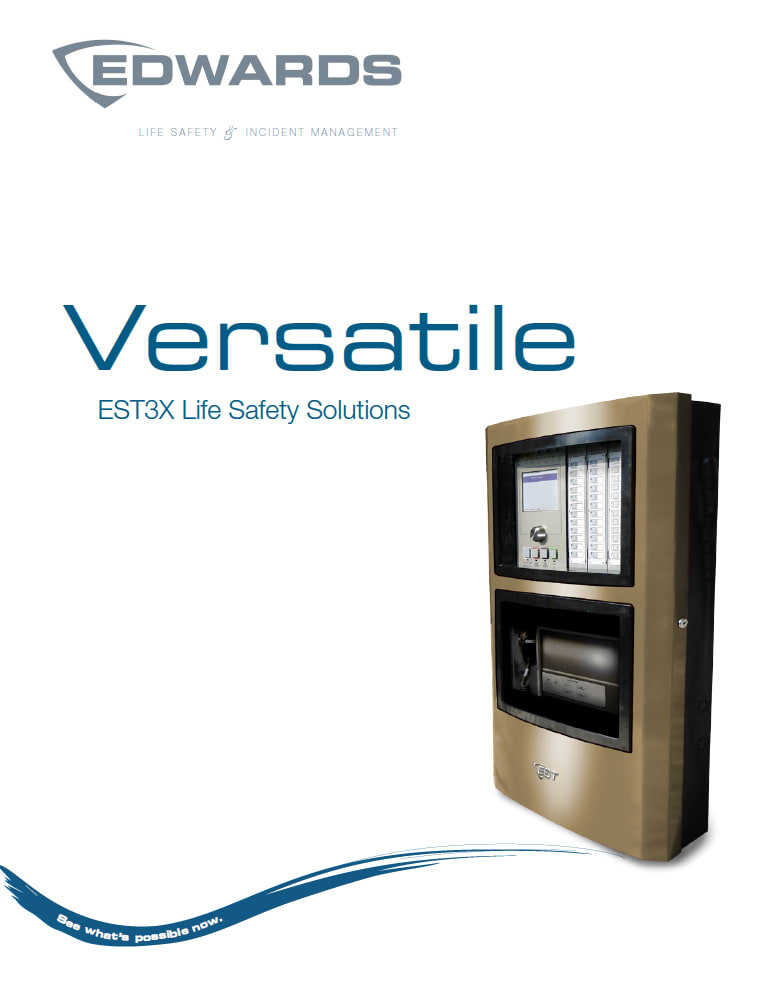 EST3X Brochure
You can deliver high performance features exactly where you need them because flexibility is where EST3X's leading edge computing power is put to best use. This generation of control panels is equally at home as the center of a simple single-building standalone system as it is as part of a sophisticated life safety network serving thousands of points across multiple buildings. Optional voice evacuation bridges the gap left by other mid-range systems, and makes these panels a cost-effective solution for mid-range applications.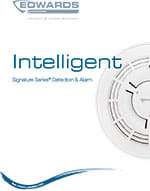 Signature Series Brochure
Signature Series detectors continually monitor the protected space with their on-board sensors, which are finely tuned to detect the characteristic properties of combustion. Detection data is gathered and run through sophisticated algorithms that track the sensor readings over time to known signatures of fires.